"Seeing Through the Wall:
Meeting Ourselves in Palestine and Israel"
- a film by Anne Macksoud
Although the discussion is past, the film can still be viewed at any time
Click here to view the film (The password is WALL)

and/or
View the recording of the online discussion held on Sunday, March 21 with film director Anne Macksoud, Rabbi Dov Taylor, who is featured in the film and Moshen Mehdawi, a young Palestinian who grew up in the West Bank, now living in Vermont.
Click here to watch the recording of the Discussion

The recording starts after the introductions of the panelist as Rabbi Dov Taylor gives his initial remarks.


The Discussion Panel:
Anne Macksoud (film director): Spent 17 years as a teacher (English literature, photography, and music) before transitioning to film and video production. Once she discovered the "eye-opening" power of the documentary medium, she brought rented documentaries into her classroom on a regular basis.

Rabbi Dov Taylor: Ordained at the Hebrew Union College–Jewish Institute of Religion in New York City, Dov Taylor is Rabbi Emeritus of Congregation Makom Solel Lakeside in Highland Park, Illinois, and rabbi at Chavurat Ki-tov: A Gathering for Jewish Life and Learning in Woodstock, Vermont. In his teaching and preaching, Rabbi Taylor has been an outspoken advocate of reconciliation and peace based on justice between Israel and Palestine.

and
Moshen Mehdawi, a young Palestinian who grew up in the West Bank, now living in Vermont, writing a book on Israel-Palestine and enrolled in Columbia Law School.

The Discussion was moderated by Mark Hage, founder member and activist in Vermonters for Justice in Palestine.


Many walls separate Palestinians and Israelis—walls of concrete, of mistrust, of ignorance, of fear. This film follows a group of American Jews who traveled with their Rabbi, Dov Taylor, to Palestine-Israel in 2016 seeking to understand what life is like for Palestinians in the Occupied West Bank, including East Jerusalem. They met with Israelis and Palestinians, Jews and Christians and Muslims, each with their own narrative, most wishing to live in peace.
The journey became an intense encounter for the participants, not only with people they met, but also with their own preconceptions. For many, the experience was transformative. "Seeing Through the Wall" invites and challenges viewers to question their own assumptions and prejudices.

See the Trailer here at https://vimeo.com/202820476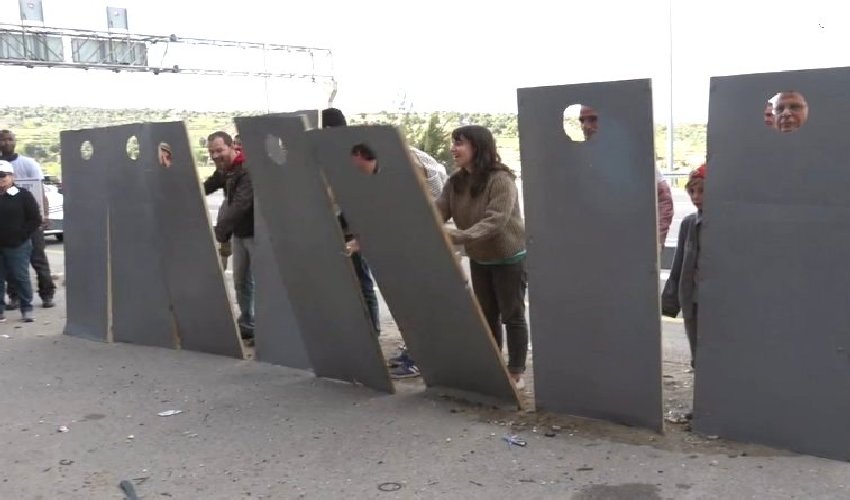 Sponsored by Vermonters for Justice in Palestine
(vtjp.org)
,
Jewish Voice for Peace VT-NH and
in partnership with Rochester, New York Witness for Palestine.